Apple and Samsung settle differences outside the America

01-Sep-2014
www.bsphoneparts.com ...Apple and Samsung have been locking legal horns for a number of years now over patent disagreements. Today the two most profitable smartphone companies in the world decided to agree to disagree and reached a settlement for its differences around the world. That means Apple/Samsung clashes in countries such as Australia, Japan, South Korea, Germany, France, Italy, Netherlands and U.K.
Apple and Samsung have agreed to drop all litigation between the two companies outside the United States," the two companies said. "This agreement does not involve any licensing arrangements, and the companies are continuing to pursue the existing cases in U.S. courts.
However, the biggest clash in the United States has not been settled, with Apple still pursuing Samsung over what it says are patent infringements. Apple has won two litigations against Samsung in the US, winning over $1 billion in compensation for patents that Samsung stole and used on its various smartphones.
Apple was unhappy with the last result despite winning the case, so Cupertino is pursuing even more compensation and is even considering pushing for a sales ban on the Samsung devices in question. It is unknown what the details of the settlement are, or whether it was Samsung or Apple who benefitted more. We expect the US battle to rumble on, especially as both Apple and Samsung's CEOs have met on various occasions to find an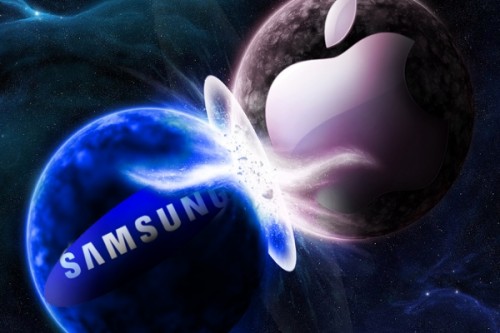 amicable solution, but could not. Read more at www.bsphoneparts.com
© 2006-2013 HongKong JinDing Thai Industrial Co., Ltd. All Right Reserved. Design By:
Glorious Network